Global Partner
Distributing plan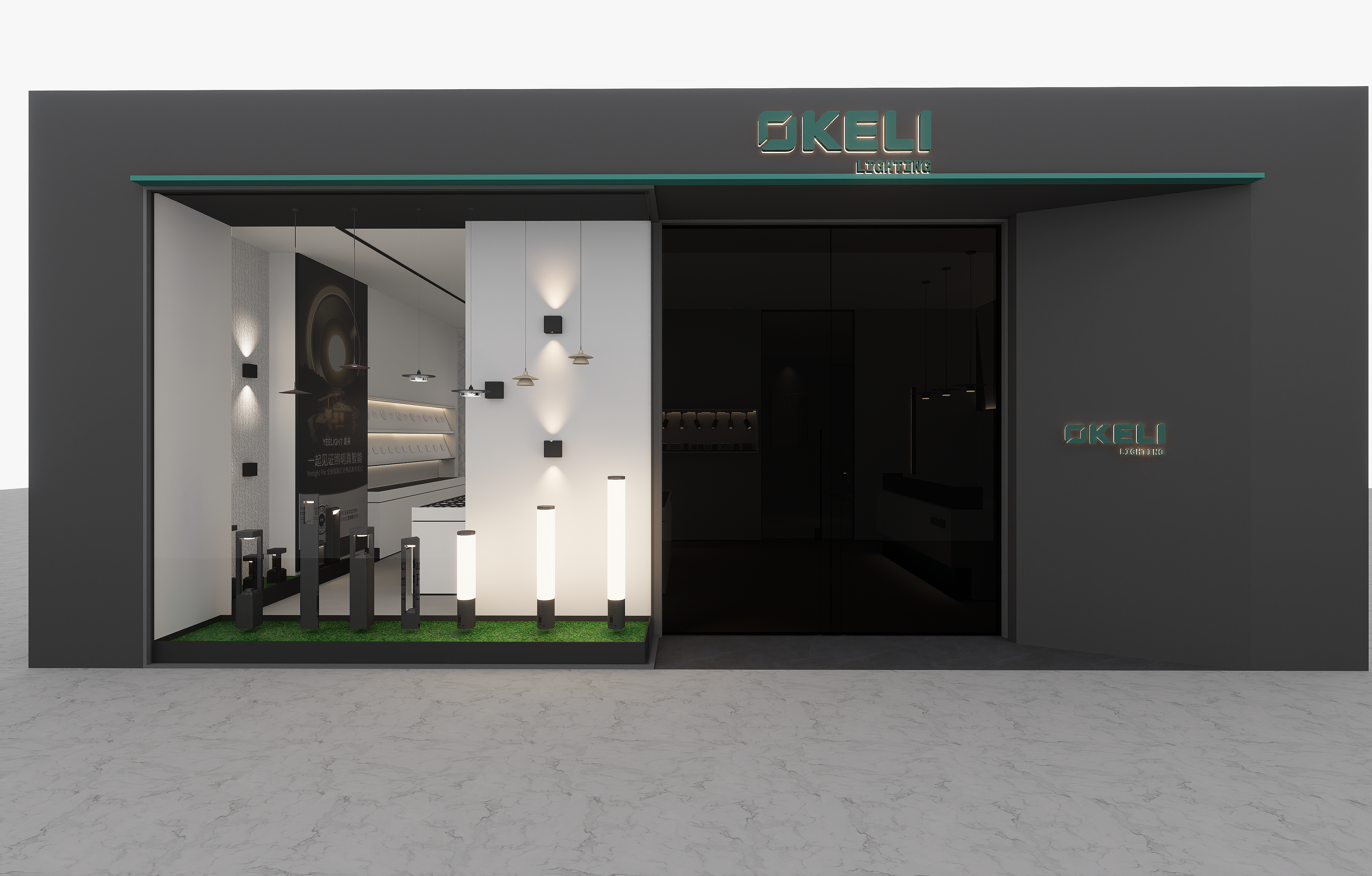 Due to the significant growth opportunity and low market saturation in the
emerging home smart lighting market, OKELI aims to increase its market share
by recruiting global distributors who can better serve the needs of local
customers and help accelerate the adoption of smart lighting solutions worldwide.
Design

OKELI's professional design team offers a thorough and comprehensive store design plan
for spaces measuring either 80 or 120 square meters. This plan includes the design of
our image wall, service desk, showcases, and smart exhibition halls.
Products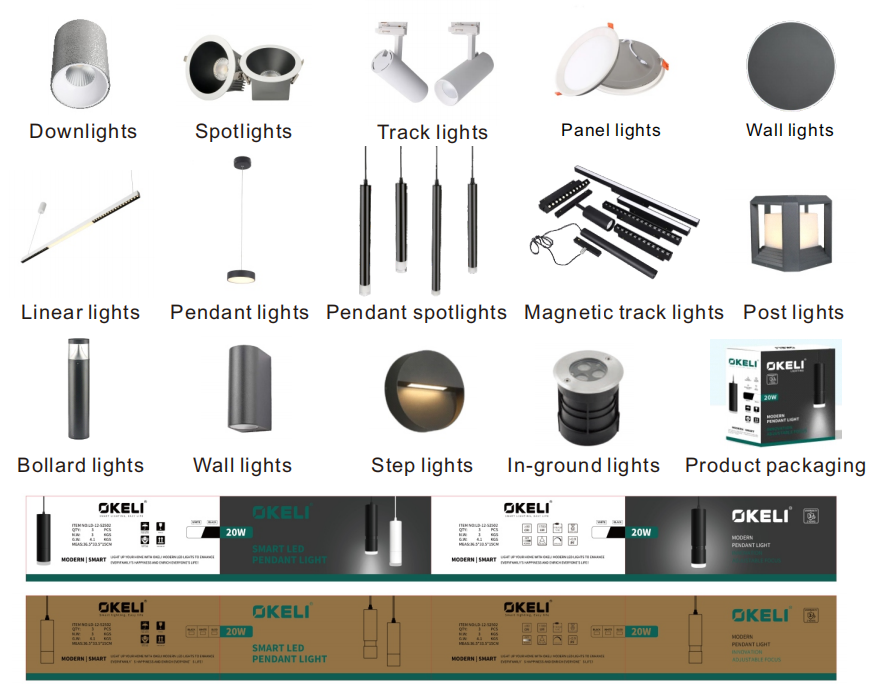 | | | |
| --- | --- | --- |
| Product Category | Indoor | Outdoor |
| Product Series | Downlight, Spotlight, Track light, Panel light,Wall light, Pendant light etc. | Bollard light, Wall light, Step light, In-ground light,Post light etc. |
| Product packaging | Brand custom packaging | Brand custom packaging |
| Price | Best distributor wholesale price | Best distributor wholesale price |
| Quantity | 50 styles | 30 styles |
| Promotional materials | picture, video, poster | picture, video, poster |
| Certification file | CE/CB/ETL/ROHS/BIS | CE/CB/ETL/ROHS/BIS |
| Test Report | Integrating sphere test report, IES file, IP Rating Report | Integrating sphere test report, IES file,IP Rating Report |
| Smart lighting system | TUYA, DALI, 0-10V | TUYA, DALI, 0-10V |
| Warranty | Five years | Five years |
Channel support
In the offline arena, OKELI assigns customers to existing distributors in the market.
In the online space, we leverages its website and social media channels to
assist distributors in promoting and acquiring more customers.
Store building service
We offer a comprehensive customization service that includes store image design and decoration materials.
Additionally, we provides 100 half-price sample sets prior to store opening as well as operational guidance
to help minimize risks.And provides online customer service via its website and utilizes an ERP order system.
Sales support
OKELI offers special training for order sales and marketing strategies, along with a range of marketing materials
such as product catalogs, promotional posters, application project photos, display cabinets, and display racks.
To incentivize regional sales volume, we provides rebates and two promotional activities per year.
And we support returns and exchanges for overstocked inventory to help distributors manage their stock levels effectively.
After-sale support
OKELI provides a five-year warranty on its products and offers free maintenance and replacement
of any items found to be of poor quality. To further support , we will provide one annual
shipment of products to address any quality issues that may arise.
Why Choose Us
Group resource support
Neworb Group offers lighting manufacturing, import/export, and investment services to numerous customers since 2000.
OKELI Brand, one of their key brands, has accumulated resources for 23 years to strengthen relationships with distributors.
Supply chain advantages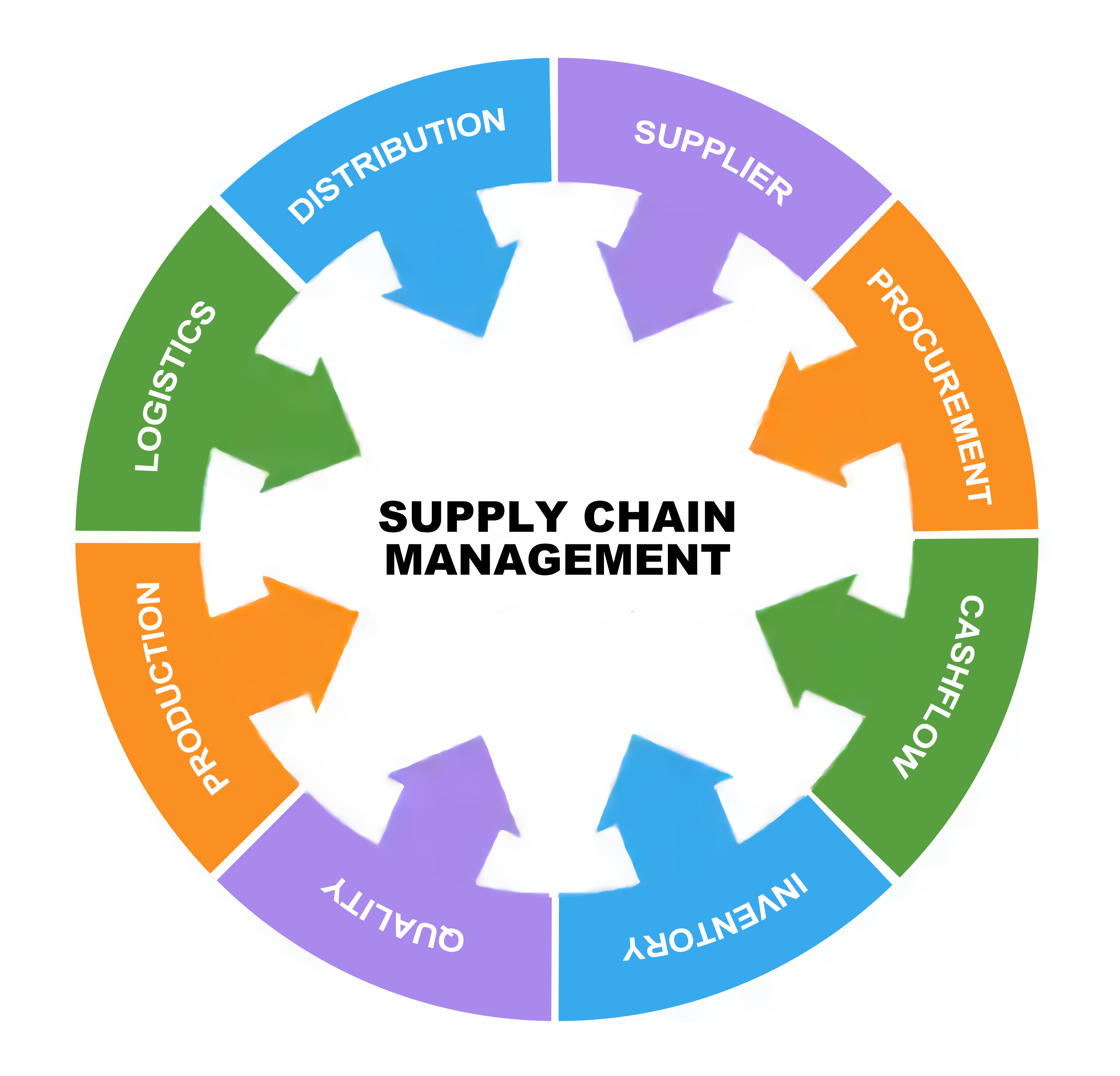 Our company places a high priority on producing quality lighting products that are both affordable and offer excellent value.
With 23 years of experience, we have built up a strong network of supplier resources and possess a keen ability
to innovate. As a result, our customers can enjoy cost savings of up to 30% on each project while minimizing any associated risks.
Focus on smart product
For the past 14 years, we have focused our efforts on producing home lighting products that are in line with the industry's minimalist,
smart, and environmentally-friendly trends. Our specialization in this area has led to excellent growth potential for our business.
One-on-one project support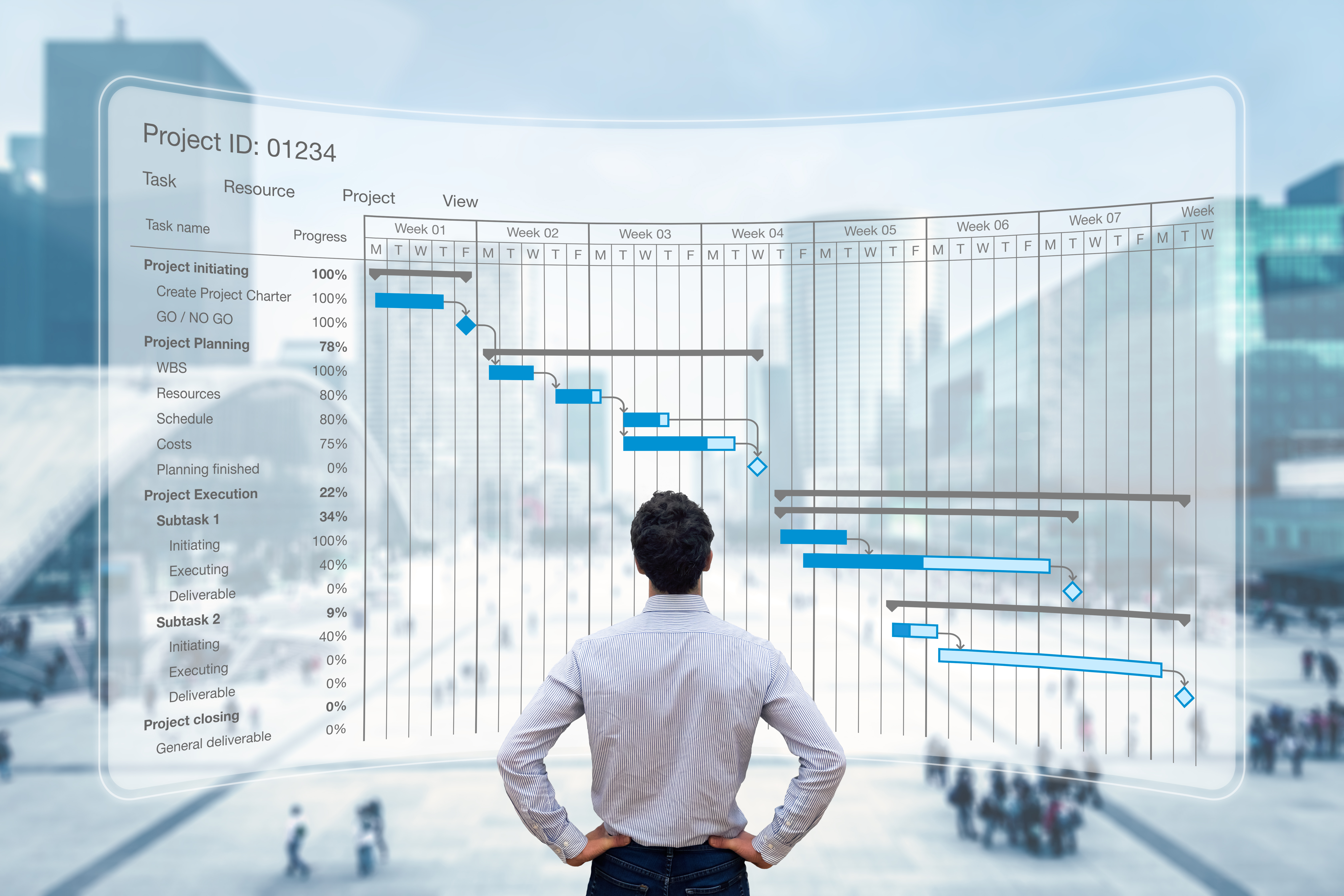 OKELI offers customized services for project contracts, including dedicated one-on-one tracking
and full support to ensure exceptional service delivery. To ensure timely execution, each project is
assigned a dedicated consultant who will oversee the entire project from start to finish.
Looking forward to your joining!